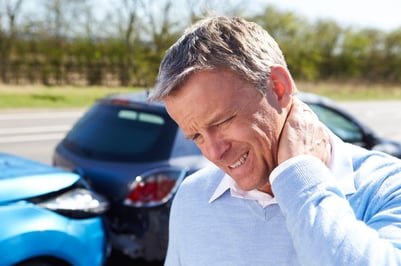 Whether its at a stop sign, the middle of an intersection, or just in the parking lot, vehicular accidents can always lead to horrific neck and back pain. Pain that will limit your life and lead to suffering. Luckily for everyone there is a solution. Through treatment from our Board Certified Medical Doctors, pain can be a thing of the past.
An auto accident can result in many different spinal injuries but herniated discs, fractured vertebrae, and slipping of discs are the most common. Fortunately these injuries do not always require surgery and can be fixed through non invasive pain management procedures. Even if surgery is required, through advanced techniques such as the minimally invasive Deuk Laser Disc Repair, the fears of traditional spinal surgery are out of the picture with record breaking recovery times and state-of-the-art technologies.
If you, a loved one, or a friend have been injured in a auto accident, call 1-800-FIX-MY-BACK(1-800-349-6922) to speak with a representative today, so you don't let pain gain control of your life.