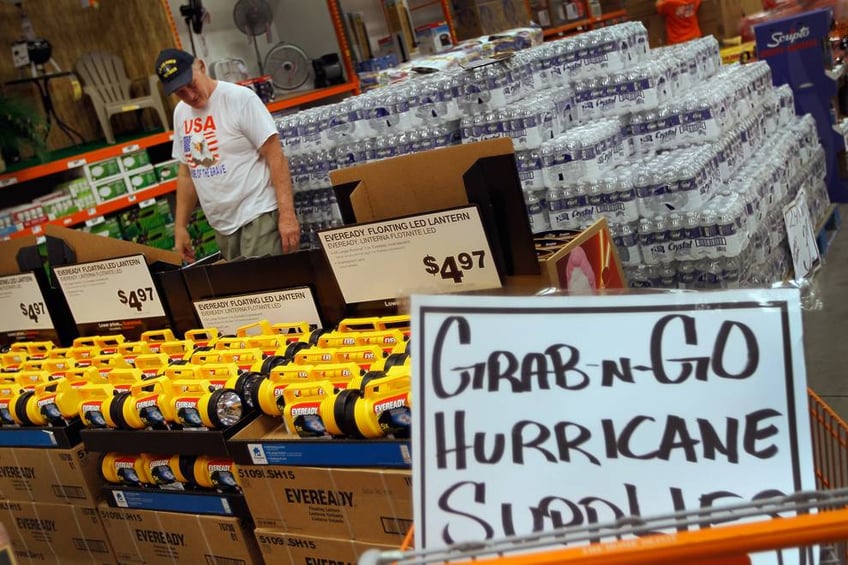 Here at Deuk Spine Institute we want to make sure our patients stay safe during the upcoming Hurricane Irma, so we put together this list on how to prepare and some suggestions on what to do for the upcoming hurricane.
-Gather Supplies in Advance: Many times people wait until the last minute to gather food, water, and other essentials. Make sure to get your survival essentials now before stores run out. FEMA has an emergency supply kit list on their website.
-Create an Emergency Plan: It is crucial to come up with an emergency plan long before the storm arrives. This should include packing your go bag, emergency supply kit, and should cover what you will do if there is a mandatory evacuation. Your family should also have an out-of-area contact who will not be affected by Irma, that you and your family all write down the number of the contact in case you and your family get separated.
-Track the Storm: It is important to stay on top of where Irma is going so you know where the best place for you and your family to be is. To keep track of Irma, you can sign up for alerts from the National Weather Service and National Oceanic and Atmospheric Administration.
-Prepare Your House for Flooding: Considering that Irma has been going in and out of catagory 5 status, flooding in certain areas is a very likely scenario at this point and if you are in an area prone to flooding you should start getting ready for it. Unpluging appliances and electronics, sealing doors and windows, and securing rain gutters should help limit the damage to your home and your belongings.
-Prepare for Losing Power: It is very common for power to go out during a major storm such as Irma, so having flashlights with extra batteries is very important. It is also extremely useful to have backup batteries that can charge your cell phone and other crucial electronic devices.
-Stay away from Windows During Heavy Wind: Because Irma is currently a category 5 storm, its wind speeds are at least 157mph and are currently estimated to go as high as 185mph. During heavy and fast winds flying debris can easily break through most windows and sometimes even walls so going in the most centered room in your house is the safest option to keep you from getting injured by debris or glass.
-Be Careful Even After the Storm: Check with local authorities and officials before using any bridges or entering any structures in an affected area because the structural integrity could have been compromised. Also be careful about using any electric powered appliances or electronics when returning to an affected area.
During this time, we want you and your family to be safe.
Please call FPL to report outages 1-800-4-OUTAGE(1-800-468-8243) and FPL will keep you updated through their Facebook, Twitter and FPL.com